---
---
LEKI NAJLEPSZE KIJE NORDIC WALKING
NARTY BIEGOWE NORDIC WALKING TREKKING
SKLEP w WARSZAWIE NA ZACISZU
ul. Rusiecka 8A, 03-698 Warszawa,


tel. 22 679-10-35, tel. 22 679-679-5, kom. 503 08-44-63
www.nordic.biz.   e-mail: Ten adres pocztowy jest chroniony przed spamowaniem. Aby go zobaczyć, konieczne jest włączenie obsługi.

---
ZAPRASZAMY NA NASZĄ NOWĄ STRONĘ

WWW.NORDIC-SPORT.PL

---
LEKI - najlepsze  kije do nordic walking,
kije trekkingowe, zjazdowe i do nart biegowych, rękawiczki do nordic walking i trekkingu.
Leki to niemiecka firma z ponad 50-letnią tradycją, produkuje kije do nart zjazdowych, kije do nart biegowych, kije do nordic walking, kije trekkingowe i kije hikingowe.

LEKI - najbardziej renomowana marka kijów do nordic walking i trekkingowych. > http://www.leki.de/  Zobacz film > Leki kije do nordic walking
Zobacz film > Lindsey Vonn - słynna amerykańska narciarka trenuje z kijami Leki ->  film
Jeżeli zastanawiasz się 

-

gdzie w Warszawie kupić dobre kije nordic walking
- to to jest właśnie ten adres.


     Kije o stałej długości         Kije o regulowanej długości           Kije składane
---
 

LEKI - najlepsze  kije do chodzenia w górach


 

---
Polecamy serwis internetowy narty biegowe

www.narty-biegowe.com.pl
Serwis informacyjny sklepu specjalizującego się w sprzedaży nart biegowych.
Znajdą tam Państwo w dużym wyborze: narty biegowe, buty do nart biegowych, wiązania do nart biegowych, kije do nart biegowych,  odzież na narty biegowe. Ale co ważne nie ma tam "sztuki dla sztuki" sklep sprzedaje tylko to co ich specjaliści uznali za dobre produkty. Nie znajdziecie tam byle czego tylko dlatego, że jakaś firma narciarska akurat to produkuje.
Wszystkie produkty są starannie opisane
Sklep działa realnie na miejscy, prowadzi także sprzedaż wysyłkową oraz sklep internetowy z nartami biegowymi.  
Znajdziecie tam Państwo także rozbudowany dział "narty biegowe porady" a w nim artykuły:
Jakie narty biegowe wybrać.
Jak dobrać długość nart biegowych.
Wiązania do nart biegowych – porady.
Buty do nart biegowych – jak wybrać.
Jak ubrać się na narty biegowe.
Narty biegowe – od czego zacząć.
---
Nasza nowa strona internetowa przedstawia ofertę nart biegowych.



Nasza nowa strona internetowa jest dobrze widoczna zarówno na komputerach jak i ekranach smartfonów.

Nowa kolekcja nart turystycznych oraz nart biegowych firm Fischer i Alpina.

Nowa kolekcja odzieży biegówkowej firmy Silvini.
Zapraszamy na stronę
NBW.COM.PL
Narty Biegowe Warszawa
---
Nartorolki terenowe Skike - spróbuj czegoś nowego

Skike (czyt. skajk) to nowy sprzęt sportowy, stworzony z myślą o tych, którzy cenią aktywny wypoczynek na świeżym powietrzu.
Skike są czymś na pograniczu rolek i nartorolek, jeździmy na nich stylem łyżwowym używając kijków. Niektóre nowe modele dają także możliwość jazdy stylem klasycznym.Twórca Skike Austriak Otto Eder marzył, aby stworzyć sprzęt uniwersalny, który w lecie zastąpił by mu narty biegowe, na którym mógłby poruszać się nie tylko po asfaltowych drogach i by można używać go także w terenach górskich. Tak powstały Skike wyposażone w duże pompowane koła do jazdy po nierównym terenie, posiadające skuteczne hamulce zwiększające bezpieczeństwo, mocowane do własnych wygodnych butów, by w razie konieczności zdjąć Skike i ominąć fragment trasy, którego nie da się pokonać na rolkach. Zobacz > film
Nartorlki Skike dostępne w naszym sklepie a także w naszej > wypożyczalni. Można je wypożyczyć i sprawdzić czy to jest to. Planujemy także zajęcia z instruktorem.
Link do naszego> sklepu

---
NORDHORN- skarpety do nordic walking i trekkingu
Nordhorn to uznany polski producent skarpet do nordic walking, trekkingu, narciarstwa biegowego, narciarstwa zjazdowego, snowbordu, biegu, trekkingu, kolarstwa, fitness i piłki nożnej.  > link

---
Royal Bay  Skarpety kompresyjne kolarskie i dla biegaczy, opaski kompresyjne dla kolarzy, biegaczy, triathlonistów, pływaków.
---
ALPINA – buty trekingowe i do nordic walking a przede wszystkim buty do nart biegowych i nartorolek.


---
Odwiedź nas na Facebook. Znajdziesz tam nowości i aktualne wiadomości.
Przyjazny sklep - doradzamy naszym klientom. Sprzedajemy tylko to na czym się znamy.
U nas nie kupisz tysięcy artykułów bo nic byśmy o nich nie wiedzieli.


---
Nordic walking sklep w Warszawie (Warszawa Targówek)
SPRZEDAJEMY Z PASJĄ – SAMI BIEGAMY i MASZERUJEMY  
Wszystkie nasze produktu możesz zakupić na miejscu  oraz w  naszym sklepie internetowym www.nartybiegowe24.pl
Zapraszamy odwiedź nasz sklep - nordic walking sklep internetowy www.nartybiegowe24.pl .
Zapraszamy także do naszego serwisu internetowego  narty biegowe www.narty-biegowe.com.pl
Nordic walking - przyjazny sklep w Warszawie
---
www.rowery-elektryczne-warszawa.pl

Rowery elektryczne to  niezwykle wygodny sposób jazdy dla przyjemności czy też bardzo efektywny i tani środek transportu. Rower nie jedzie sam, trzeba kręcić pedałami, silnik elektryczny podobnie jak przerzutka tylko pomaga. Dzięki temu można przejechać bez zmęczenia nawet kilkadziesiąt kilometrów jadąc lżej inieco szybciej. Zasięg z jednego ładowania baterii 50-120 km, koszt przejechania 100 km to ok. 80 groszy. Rower ze wspomaganiem elektrycznym to idealne rozwiązanie dla tych którzy lubią dłuższe wycieczki (można zaczynać od razu z domu bez konieczności dowożenia roweru). Rower elektryczny to także bardzo dogodny środek transportu – nie czekasz w korkach, nie szukasz miejsca do parkowania i nie płacisz za parking. Oferujemy rowery elektryczne miejskie, składane i wycieczkowe a także górskie. Ceny już od ok. 3600 zł. > więcej
O rowerach elektrycznych możesz poczytać na naszej stronie informacyjnej www.rowery-elektryczne-warszawa.pl  Rowery elektryczne można zakupić w naszym sklepie realnym a także w sklepie internetowym www.rowery-elektryczne-warszawa.com pl
---
Bezpieczne wakacje w górach
Dbaj o swoje bezpieczeństwo podczas spacerów i wycieczek.

Jeżeli wybierasz się w góry i planujesz choćby łatwe spacery szlakami turystycznymi pamiętaj, że mogą być oblodzone. Bywa, że i "zwykłe" podeście zalodzoną szosą do Morskiego Oka staje się trudne i niebezpieczne. Kije trekkingowe okażą się pomocne i zwiększą Twoje bezpieczeństwo. czytaj > więcej

                       Leki Trail AS                      Leki MAKALU SL2                  LEKI SHIVA AS
                             cena  295 zł                                 cena   390 zł                               cena   399 zł
---
Od nordic walking do nart biegowych już tylko krok.
Jeżeli uprawiasz marsz nordic walking wystarczy już tylko założyć narty i zmienić kije na dłuższe. Podstawy techniki już masz. Jeśli nie znasz biegówek spróbuj - naprawdę warto. Zapraszamy do naszego sklepu i wypożyczalni nart biegowych. www.nartybiegowe.biz.pl

---
Hulajnogi na pompowanych kołach ze szprychami


Jeżeli kiedykolwiek jeździłeś na hulajnodze i pamiętasz jak jest to fajne ta hulajnoga na dużych pompowanych kołach z daje nieporównanie więcej radości z jazdy Hulajnogi na pompowanych kołach ze szprychami, wyposażone są hamulce  przedni i tylny, tarczowy lub V-brake.  Jazda na takiej hulajnodze z daje niesamowitą  z jazdy.  Można jeździć dla przyjemności,  do pracy,  do szkoły.  Znakomicie sprawdza się prze zwiedzaniu miast – jako "wehikuł wytrawnego turysty".
Hulajnogi na dużych pompowanych kołach łączą w sobie cechu dobrej hulajnogi i sportowego roweru.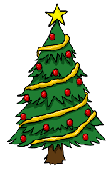 Hulajnga na dużych kołach to świetny pomysł na spędzanie wolnego czasu na świeżym powietrzu w połączeniu z odrobiną subtelnego lansu. Polecamy także jako atrakcyjny prezent na święta.

---
---
"NORDIC WALKING, TREKKING - PRZYJAZNY SKLEP W WARSZAWIE" Kije do nordic walking sklep Warszawa

---
UWAGA!  POZOR !  ATTENTION !  ВНИМАНИЕ !  ACHTUNG !  FIGYLEM !   ATTENZIONE ! ATENŢIE ! CUIDADO !

Przepisy wymagają zamieszczenia poniższej formułki co skwapliwe czynimy. Zbieramy więc ciasteczka, ale ponieważ nie wiemy co z nimi robić zjadamy je codziennie na drugie śniadanie. Poniżej zamieszczamy ceremonialną formułkę, żeby nikt się nie czepiał.
Prosimy o wyrozumiałość.
"Podczas wizyt na naszej stronie, na Państwa komputerze zapisywane są fragmenty kodu zwane cookies ("ciasteczka"), które są plikami tekstowymi odpowiadającymi zapytaniom HTTP kierowanym do naszego serwera. Stosowanie cookies to przyjęta praktyka większości serwisów WWW. Służą one do zapewnienia optymalnej obsługi Państwa wizyty na naszej stronie oraz umożliwiają szybszy i łatwiejszy dostęp do informacji. Pliki cookies nie służą do przetwarzania danych osobowych, a ich zawartość nie pozwala na identyfikację użytkownika, jego śledzenie czy nawigację. Przechowywana informacja lub uzyskiwanie do niej dostępu nie powoduje zmian konfiguracyjnych w Państwa urządzeniu i oprogramowaniu na nim zainstalowanym. Jeśli nie zgadzasz się zapisywanie i odbieranie informacji w plikach cookies, możesz zmienić zasady dotyczące cookies za pomocą ustawień swojej przeglądarki internetowej"    
---